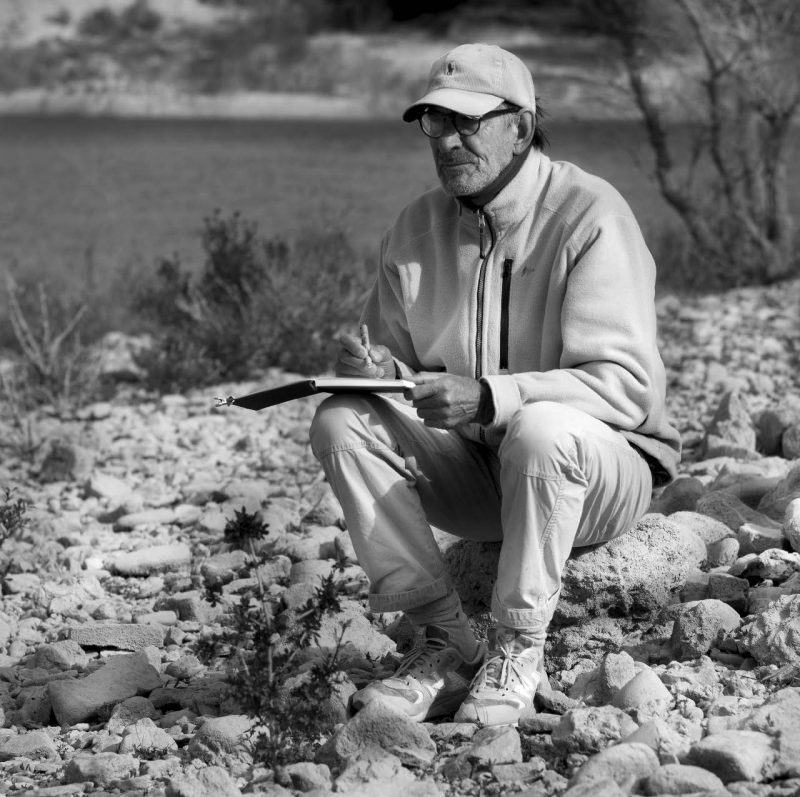 Born in Aretxabaleta, Gipuzkoa in 1948, Kepa Akixo, known as Zigor, is considered to be one of the most significant contemporary Basque sculptors.
Formerly a world traveling journalist and photographer, Zigor was persuaded to turn his attention to the creation of sculpture by his friend, Basque artist Remigio Mendiburu, in 1983. Mendiburu, a founding member of the Gaur group in the 1960's, encouraged Zigor to pursue his artwork as well as his other passion for writing poetry in the Basque language.
Through his ever evolving exploration of form and material, Zigor has become widely recognized for his work in wood and bronze, and most recently steel. These pieces encompass a tremendous range in size, from the small-scale to massive outdoor sculptures. Zigor's creations are often born from watercolor sketches rendered in brou de noix, a pigment made from the shells of walnuts.
His highly personal oeuvre is very much shaped by his relationship to the environment of the Basque region, both by the natural landscape as well as the significance of the Basque identity. His sculptures and drawings are marked by an enduring simplicity and a sensitivity to achieving a balance between material and space. This acute appreciation of equilibrium allows some of his most monumental works to simultaneously possess a distinct quality of lightness.
Zigor's creations have been shown throughout Europe in noted institutions including The Bellevue Museum in Biarritz, as well as in Paris, France and Bilbao, Spain. His pieces are found in the permanent collections of museums in Bayonne, Biarritz, and Bordeaux in France and in San Sebastián, Spain.